​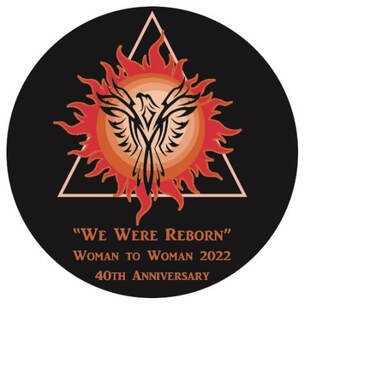 40th Annual Woman to Woman Conference
​​
​
Conference Dates: April 8-10, 2022

​Online registration now closed

​
​
Saturday Dinner Banquet and Pre-Registration must be completed by March 28, 2022​


Please note - Banquets will not be sold at the conference.


There is a Starbucks and restaurant - Formaggio Taverna and Patio inside the hotel.
​Also, there are a number of other dining options within a short walk or drive from the hotel.
​



Sacramento Marriott Rancho Cordova Hotel
Sacramento Marriott Rancho Cordova: (916) 638-1100
11211 Point E Drive, Rancho Cordova, CA 95742
​


Our Raffle Chair is still accepting donations for the 2022 conference.
If you have any items you would like to donate, please contact her.
​
Raffle Donations:
Elora J. (916) 549-0543
We are recruiting volunteers to join our 2022 committee.
If you'd like to join us or need more info, please contact
either Marcia T. or Heidi S., thank you.
​
Marcia T. -
turner.marcia@gmail.com
Heidi S. -
heidishinpaugh@att.net
If you would like to be of service at the 2022 conference,
we are happy to have you join us!
Please contact Marcia T. (email above).
​